Nadia Sauvignon Blanc
Detailed Info Sheet:

nadia_sauv_blanc_2015_product_info_sheet.pdf
Detailed Info Sheet:

nadia_sauv_blanc_2016_product_info_sheet.pdf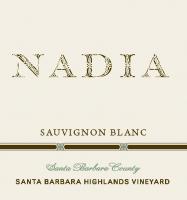 Mango peel aromas waft from the glass weaving through a redolence of tropical kiwi and night blooming jasmine. On the palate, cooked stone fruit and zingy key lime notes are softened by hints of dried field grass. A refreshing mineral-driven backbone is balanced by weight and texture imparted by 20% aging in neutral French Oak, while the remainder aged in stainless steel.
Region:
United States
California
Santa Barbara County